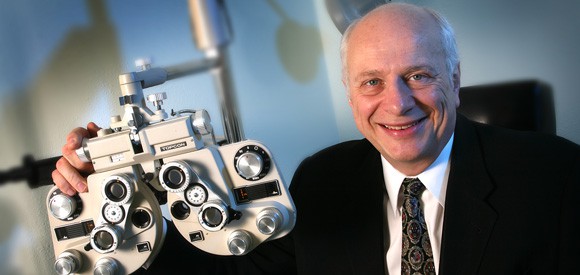 Dr. Thomas L. Marvelli, MD – Ophthalmologist
Why Select Dr. Marvelli As Your Ophthalmologist?
Dr. Thomas L. Marvelli, MD, an ophthalmologist (eye specialist), has provided exceptional eye care and performed thousands of surgeries in the Fort Worth area for 30 years. He currently has offices in Hurst and Ft. Worth, Texas.
Dr. Marvelli is committed to excellence in eye care. He averages 30 hours per year in specialty training and continuing education. This allows him to be on the leading edge of technology as an ophthalmologist, and ensures his patients are receiving state of the art medical care.
If you ask Dr. Marvelli why he enjoys being an ophthalmologist he will talk about his patients and the relationships he has been able to form with them as their eye doctor. He greets patients in the waiting room and has learned to speak Spanish (okay, poorly but he tries) so that he can explain appropriate treatment options to his Hispanic patients. Several of his employees are fluent in Spanish.
Personal interaction with his patients, his caring attitude, and continued training in ophthalmology, move Dr. Marvelli into a higher classification with regard to patient care and as a highly trusted eye doctor in the city of Hurst, TX.
Dr. Marvelli has advanced training, allowing him to specialize in pediatric ophthalmology as an eye doctor for children. In addition to his extensive training, his experience allows him to excel as one of the best providers of LASIK eye surgery in the Fort Worth area.
Patient Testimonials
Dr. Marvelli has been my ophthalmologist since I was born. Because of his expertise and care, I am now able to see 20/20 with the proper corrective lenses. I feel he truly cares about the well being of his patients which is one of the things that makes him such a skilled physician.